When the coronavirus pandemic hit in March 2020, it brought everything to a halt. It made us consider what matters most. For us at Sanoma, this was keeping our people and customers safe, contributing to society through reliable and timely news and agile learning materials and platforms that helped teachers with their needs for effective remote teaching. Sanoma impacts the lives of millions of people every day throughout Europe and in the midst of the pandemic, our purpose as a company was more evident than ever. Our purpose is to support teachers and ensure that all students can reach their potential with the highest-quality learning resources. We exist to generate independent Finnish news and local entertainment together with long-term value for all our stakeholders. Through our products and services, we aim at creating better understanding for people, communities and businesses to evolve and thrive.
Although sustainability is built into our purpose and DNA, we wanted to ask ourselves: 'How do we best create our impact, and is this done in the most responsible way?' This pushed us to invest in clarifying our sustainability efforts during 2020. Firstly, we identified the global issues we have a role in solving and committed further to the UN Sustainable Development Goals through our strategy. Despite the pandemic, we also wanted to ask our stakeholders what matters most to them, and really appreciate the enthusiasm and time our employees, customers and suppliers took to identify relevant sustainability topics for Sanoma. Based on the stakeholder assessment, we updated our Sanoma Sustainability Strategy resulting in a focus on six themes: Inclusive learning, Sustainable media, Trustworthy data, Vital environment, Valued people and Responsible business practices. In practice, this means that in our learning business we aim to develop the inclusiveness of our learning solutions to make sure all students achieve their potential. In our media business, our goal is to provide trusted Finnish journalism, which is essential in an open and democratic society, and to offer inspiring entertainment now and in the future.
In using the data our customers trust us with, our highest priority is to respect the privacy of our customers and users. At the same time, we believe that through data we can lead the digital transformation of education and develop relevant, inspiring and captivating media content. We also plan to further invest in developing responsible and transparent use of AI. Although we operate in a low-carbon industry, it is a priority to reduce our climate impact and build fact-based awareness of sustainability. Our goal is to have net-zero emissions by 2030. We are also committed to promoting the equality of our employees by advancing diversity and providing opportunities for continuous personal development. An inspiring workplace calls for people working towards shared goals in a secure and positive environment, and therefore we continue to invest in the health and safety of our employees. At the same time, the foundation for our daily work is responsible business practices. Rigorous ethical standards, supply chain integrity and partnerships are fundamental for us. To evaluate and transparently report our actions, we just published our Sustainability Review 2020.
Ultimately, sustainability comes down to clear, consistent everyday actions. Therefore, our work as a sustainable company will continue on the six themes identified as priorities in the coming years and we will report on the progress regularly.
All the best and stay safe,
Susan Duinhoven
President and CEO, Sanoma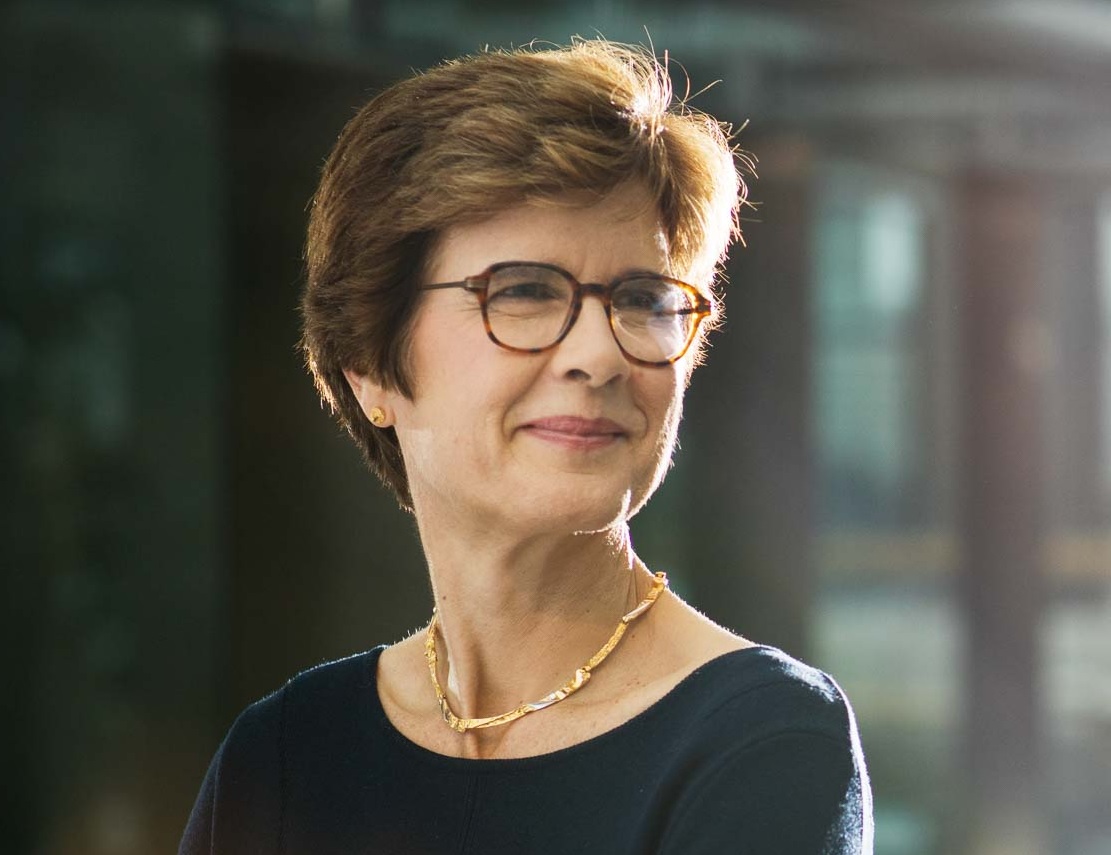 Further information about our launched Sanoma Sustainability Strategy, Sustainability Review 2020 and actions at Sanoma.com.