1889
The story of Sanoma begins in 1889 with the establishment of the newspaper Päivälehti in Finland.
1900s
1904 - Sanoma corporation registered as publishing company for Päivälehti. Päivälehti discontinued, Helsingin Sanomat newspaper established.
1930 - Sanoma acquires Viikkosanomat, the first weekly magazine.
1932 - Tabloid newspaper Ilta-Sanomat was established.

1950 - Sanoma expands to comics and womens' magazines. Aku Ankka (Donald Duck) becomes part of our portfolio.
1951 - Picture agency Lehtikuva is established.
1954 - Helsingin Sanomat becomes the biggest newspaper in Finland.
1977 - Sanoma invests in printing capabilities.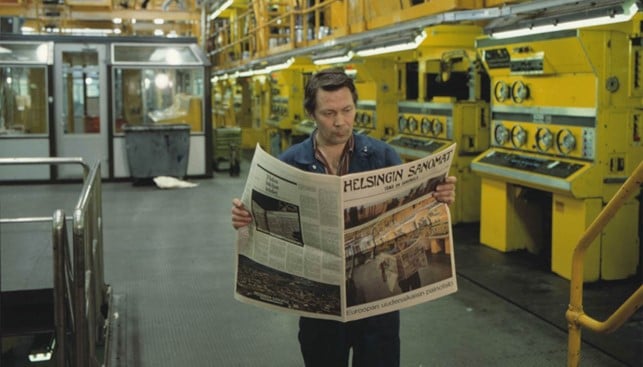 1981 - Sanoma acquires Helsinki Televisio Oy, the first television company in its portfolio.
1993 - Separate companies were established for newspapers, magazines and digital communications.
1997 - Nelonen receives permission to start nationwide television operations in Finland.
1999 - Sanoma Corporation merges with book publisher Werner Söderström. SanomaWSOY is established. This marks the starting point of our Learning business.
2000s
2001 - Sanoma acquires the magazine portfolio from Dutch media company VNU.
2003 - Rautakirja (kiosk operations, bookstores and movie theatres) merged into Sanoma.
2004 - Sanoma expands its learning business in Europe by acquiring Malmberg in the Netherlands and Van In in Belgium. Sanoma acquires the majority of shares (55.1%) of the Polish digital education solutions provider Young Digital Planet.
2005 - Magazine publisher Independent Media is acquired in Russia.
2008 - SanomaWSOY is renamed to Sanoma. Acquisition of the Polish educational publisher Nowa Era.
2010s
2010 - Focus on core operations: movie theatres, photography services, cable tv operations divested. All remaining shares of the Polish company Young Digital Planet are acquired.
2011 - Sanoma acquires the SBS television operations in the Netherlands and in Belgium. Netherlands becomes Sanoma's biggest market. Tammi Oppimateriaalit was acquired and merged with the Finnish educational publisher Sanoma Pro. The Swedish educational publisher Bonnier Utbildning was acquired and renamed Sanoma Utbildning.
2012 - Increased focus on consumer media and learning: kiosk operations divested.
2014 - Sanoma's Finnish media operations merge into one company, Sanoma Media Finland.
2015 - Sanoma´s withdrawal from Eastern European market concludes. Sanoma Media Russia and CEE ceases to exist.
2017 - Sanoma divests it´s Dutch TV business SBS.
2018 - Sanoma strengthens its position in festival and event business in Finland. Sanoma completed the divestment of Belgian women's magazine portfolio.
2019 - Sanoma acquires Iddink Group, a leading Dutch educational platform and service provider, and enters the integrated digital educational platform business for secondary and vocational education. Iddink Group provides Sanoma with a strong platform for future growth in the Netherlands, Belgium and Spain. During this year Sanoma also acquires itslearning, an international provider of cloud-based learning platforms.
2020s
2020 - In April, Sanoma divests its Dutch media business, Media Netherlands, to DPG Media and acquires Alma Media's regional news media business. In July, Sanoma divests its online classifieds business Oikotie to Schibsted. Sanoma aquires Santillana Spain, a leading provider of learning materials for primary, secondary and vocational education in Spain, from Grupo Prisa.
2022 - Sanoma aquires Pearson's local K12 learning content business in Italy and its exam preparation business in Germany. Pearson Italy is the third largest provider of K12 learning materials in the fragmented Italian market and secondary education represents approx. 80% of its net sales. Sanoma also announces its strategic growth ambition to increase the Group net sales to over EUR 2 billion by 2030, with at least 75% coming from the learning business.