Sanoma Media Finland and Marketing Finland support the UN Women Finland's work for human rights and equality to celebrate the international women´s day.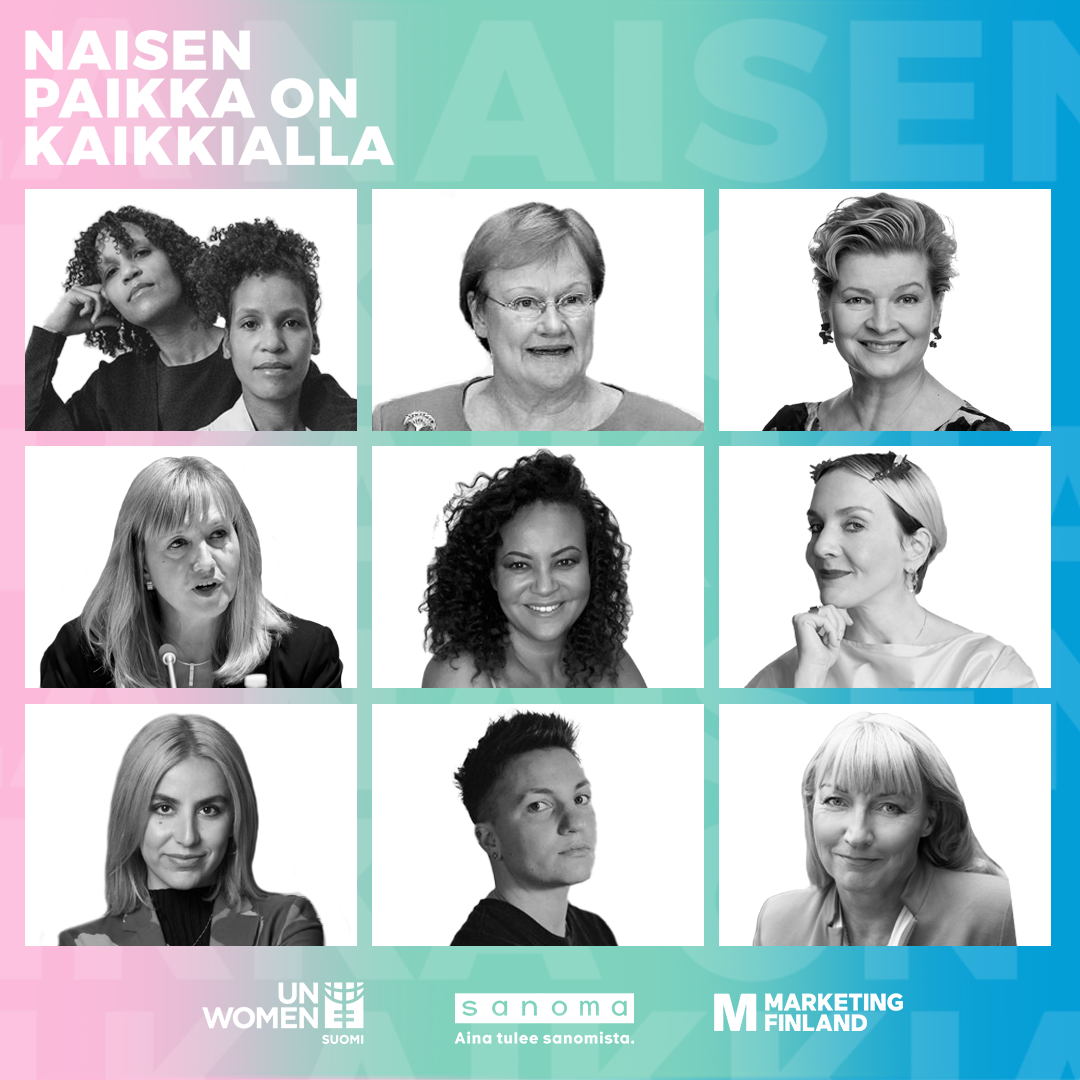 Through inspiring examples, the UN Women Finland's campaign encourages to take part in building a more equal world where everyone's human rights are respected.
Girls and women around the world still have to fight for their right to choose their place in society.
The Finnish influential persons and women involved in the campaign want to show that an equal world is possible. Each of us can be involved in breaking glass ceilings and breaking stereotypes that prevent girls and women from taking their place in the world. Human rights and equality must not be forgotten, even in the midst of war.
Sanoma´s strategic ambition is a culture where everyone is welcomed and valued as they are, as inclusion is an essential part of wellbeing, engagement and commitment at work. In Sanoma's management, gender diversity is already at a good level, and 39 percent of our top and middle management are women. Developing equality is one of the priorities of Sanoma's Sustainability Strategy.
Learm more about the campaign here (in Finnish).
Donate to the UN Women´s work in Ukraine here.