Sanoma Media Finland today launches a mobile game for the iOS platform in Europe, Middle East and Southeast Asia. The Duckforce Rises is an innovative card battle game developed by Sanoma in co-operation with Kuuasema, a game development studio based in Finland.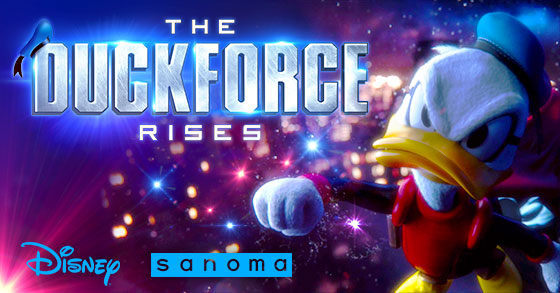 "
The Duckforce Rises
is uniquely positioned in a market segment with a broad potential target group", said
Ulla Leppä
, President of Sanoma Media Finland's Kids Media."The players need to use strategic skills to save the inhabitants of Duckburg from enemies such as the classic Beagle Boys and Magica De Spell, but also from some brand-new characters."The functionality of the game was tested in Australia and New Zealand during summer 2015, with the results excelling the testers' expectations. The test markets confirmed the core target audiences for the game to be boys over 12 years of age as well as men."Our long-term relationship with Disney and open-minded collaboration with gaming professionals have brought us a huge amount of knowledge to use in other development initiatives in the future as well," concluded
Leppä
.The game can be downloaded from App Store for free, with in-app purchases that ease and speed up the game.More information: Communications Director
Hanna Johde
, Sanoma Media Finland, tel. +358 40 673 8977
Inquiries about the game CMO
Andreas von Koskull
,  t.el +358 40 833 6623
Sanoma Media Finland is the leading Finnish multi-channel media company known for its leading brands. We offer information, experiences and entertainment through newspapers and magazines, television and radio as well as online and in mobile media. Our brands reach most Finns every day. Sanoma Media Finland is part of Sanoma, a European pioneer in consumer media and learning. Sanoma Kids Media is Finland's major publisher of content for children and the young. Our varied and multi-channel media selection offers families with children moments of fun, unforgettable experiences, educational activities and high‐quality reading.