Young Digital Planet has been delivering outstanding solutions for modern ePublishing to publishers and educators worldwide for more than 23 years now. We are well prepared for this year's edition of The London Book Fair on 8-10 April. Version 3.0 of the unbeatable Digital Book Solution – Bookshelf is ready and we will be presenting it at the fair.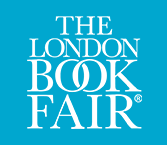 Bookshelf is a Digital Books and Media Solution
– an award-winning complete set of tools and technologies for publishers, publishing associations and media companies. Bookshelf makes it possible to create enhanced interactive books and to monetize and distribute media and HTML5 content for tablets, desktop computers and web delivery, all at once.
Discover the Digital Book Solution – Bookshelf 3.0
Enhanced user experience
Refreshed user interface
Textbooks variations based on profiles
And many more
New User Interface for mobile apps
Completely new design that was created from scratch, taking into account latest mobile trends. The design is enhancing positive user experience as it is both esthetically pleasant and very easy to use.
Textbook variations
Instead of creating a separate version of an interactive book for teachers and students, textbook variations functionality allows to prepare just one master version which will be displayed differently depending on who is viewing it.
Windows 8 App (Alpha)
Now you can enjoy Bookshelf also on Windows 8 mobile devices by downloading the app from the Windows Store. Alpha version is featuring most important functionalities from the readers perspective and will be followed by the fully-fledged version, equivalent to the current iOS/Android apps, in the summer of 2014.
See live presentations!
Visit our stand x505 and enjoy Bookshelf daily live presentations at: 11:00; 13:00; 15:00; 17:00.
Want to know how to overcome the pain of digitalization? Come and listen!
If you need to get a better understanding of the process of transforming paper publications into electronic ones, come to the Technology Theatre to a lecture by Tomasz Boszko, our colleague and a brilliant speaker. During his presentation entitled "How to Overcome the Pain of Digitalization?" Tomasz will be talking about converting traditional publications into digital ones.
There is only one month left to The London Book Fair so mark "Visit YDP at LBF Apr. 8-10, 14" in your calendar!
See you in London!
Young Digital Planet Team
About Young Digital Planet
Young Digital Planet is one of the world's leading educational eContent publishers and eLearning technology providers with a strong global presence. Since 1990, Young Digital Planet has been at the forefront of new technologies developing a range of educational learning solutions and services that meet evolving needs of customers in the publishing, educational and governmental sectors. Young Digital Planet is part of Sanoma Learning.
www.ydp.eu
About Sanoma Learning
Sanoma Learning is a leading European provider of learning solutions in print and digital format. Our solutions bring better learning outcomes to pupils and support teachers in their daily work. Sanoma Learning is part of Sanoma. Sanoma is a front runner in consumer media and learning in Europe.
www.learning.sanoma.com | twitter.com/Sanoma_Learning