Vorsten will issue the first ever Dutch morphing-cover: Queen Beatrix morphs to future King Willem Alexander.
Hoofddorp, 11 april 2013 – Vorsten is bringing together the abdication of the Queen and  inauguration of the new King in a very special morphing-cover: pictures of Beatrix and her son will flow together and reveal the new King, something that has never been done before in the Netherlands.Editor-in-chief of Vorsten Justine Marcella: "The cover symbolizes the present time; we are saying goodbye to a great head of state but at the same time looking forward to the crowning of the new King. By showing it this way you actually see how much Prince Alexander and his mother look alike"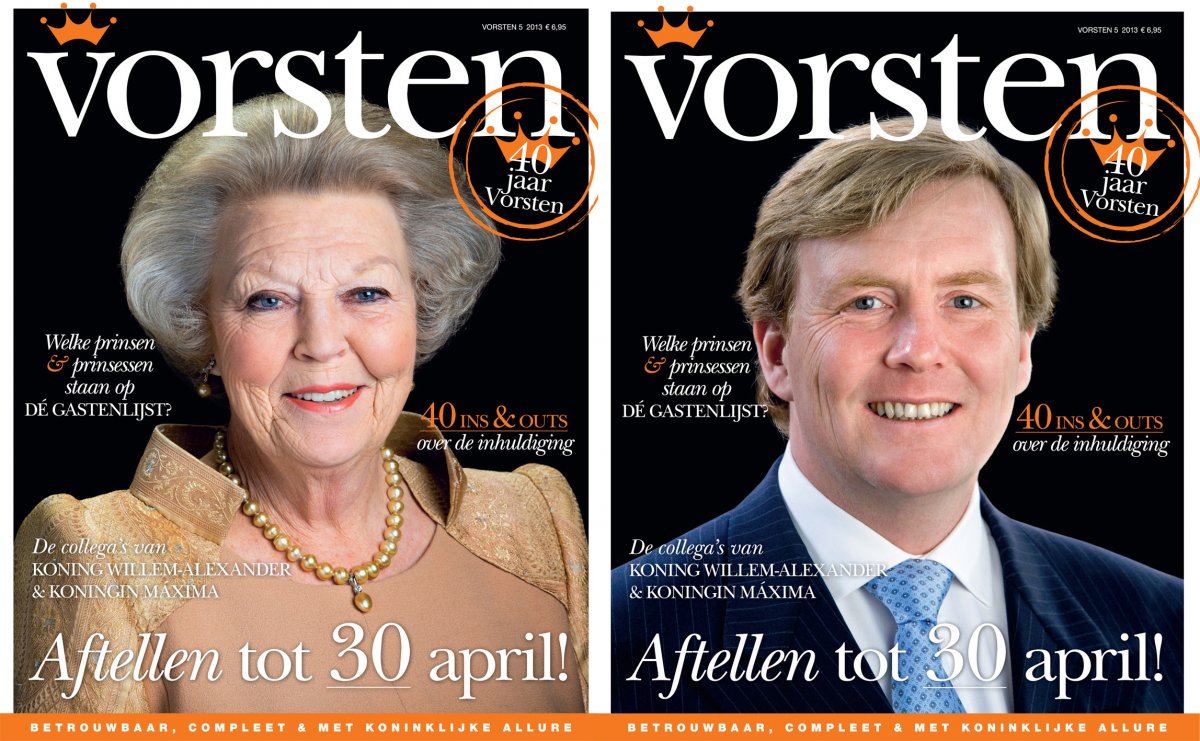 As far as we know this is the very first time a commercial magazine has issued a morphing cover in the Netherlands. Productmanager of creative advertisements at Sanoma Media, Erik Hanema: "We've worked with 3D cover techniques and lenticulars before, but a morphing cover has been on our wish list for a long time. The hardest part was finding the right images which could be used for a seamless transition. As soon as the crowning of the new King was announced, we knew it was the right moment to take on this challenge.
This cover was printed at Printing shop Crea in Belgium, who specialise in printing on plastics. After printing the morph was placed and glued onto the magazine, all by hand.The issue of Vorsten with the morphing cover will be available in stores throughout the Netherlands from April 11
th
.THE Dutch Royal Glossy will bring you the latest on the inauguration of King Willem-Alexander. Also in this edition: background stories into inaugurations worldwide, how is a new king enthroned in Japan or Monaco? Furthermore we turn our attention to Maxima's world, the visit of Prince Philippe and Princess Mathilde to magical Thailand, the clothing of Princess Laurentien and much, much more.