Educational publisher Malmberg launches a spelling app especially for the holiday season, specifically for 4th grade pupils, who want to practice spelling and be prepared for the 5th grade (7-9 year olds).

Over the summer holidays, children often lose some of their spelling knowledge. In order to make a good start in the 5th grade, Malmberg has developed the spelling app Taal actief.
The spelling app looks like a game and fits in with the children's environment. It challenges children to spell out words in a playful way and score points. A character called Gerrit guides children through the app.
The spelling app connects seamlessly to Malmberg's language method Taal actief. It is adaptive and adjusts to the level of the child. Therefor the app is never too hard or too easy. Help is offered for each spelling category.
The app costs € 2.69 and is available in the App store and Google Play. More information on the app can be found at the following site: www.spellingapp.nl
For questions, press releases, images and interviews related to this spelling app please contact Linda Jacobs, Marketer Primary Education, +31 (0)73 628 8811.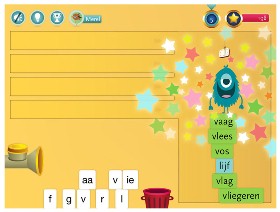 About Malmberg
Malmberg is a well-known and leading educational publisher in the Netherlands. Malmberg publishes mixed media learning systems, educational tools and services for teachers for the Dutch market on primary, secondary and vocational schools. Malmberg is part of Sanoma. Sanoma is a front runner in consumer media and learning in Europe.
www.malmberg.nl