Hoofddorp, 8 April 2013At the opening, the Rijksmuseum is launching a special paper series, designed and published by Flow Magazine. The Flow design takes flowers as its theme and is based on famous old masterpieces from the Rijksmuseum collection. The stationary series contains among other items a diary, note cards and postcards.Flow Magazine and the Rijksmuseum in Amsterdam have formed a unique partnership to bring art and creativity to the attention of the Dutch and international audience. When the Rijksmuseum opens on 13 April, the stationary series will be on sale in the museum shop and online via flowmagazine.nl. Two special theme issues of Flow will appear in the shops this April: the Dutch edition and the International (English-language) edition, which will also be available  in twenty other countries around the world. Both issues of Flow feature a painting of the Rijksmuseum on the cover, and inside they have a fully illustrated article on the Rijksstudio, as well as two detachable window stickers of paintings from the Rijksmuseum.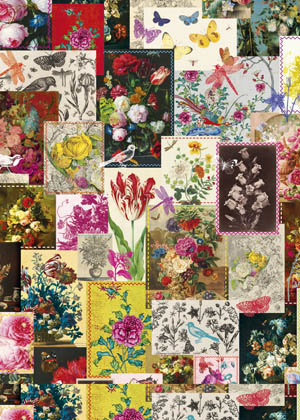 The designers of the stationery series – that includes a one-line-a-day diary, sticky notes and postcards – were inspired by images from Rijksstudio, the image bank of the Rijksmuseum which contains 125,000 works of art. These images are freely available to everyone.Go to Flow Studio to see and download the set of images Flow compiled for the stationery set:
rijksmuseum.nl/rijksstudio
. Flow #3 (Dutch edition) appear on 24 April and Flow #2 (International edition) will appear on 13 April. The two issues will also be on sale in the museum shop of the Rijksmuseum.