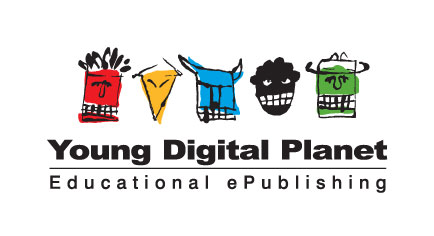 Digital Books Solution - Bookshelf is Young Digital Planet's new product designed specially to publishers. The solution covers the entire ePublishing process, from the eContent creation to its end-user delivery.
We understand that a successful publishing of interactive books requires taking into account several aspects such as the distribution channel, the purchase process, digital rights management, storage of the published items and their presentation to the end user. Young Digital Planet addresses these publishing needs with a 'game changing' Digital Books Solution - Bookshelf product.
Now we have the great pleasure to announce the Digital Books Solution -Bookshelf world premiere, which will take place in London, April 16 - 18, 2012.
The event will take place during the London Book Fair in London at Earls Court, following a very successful introduction on German market. Bookshelf – in German "Digitale Schulbuecher" - is already being implemented by 86 German publishers from a Bildungsmedien society. The introduction to the German market took place at the Education Trade Fair DIDACTA in Hannover in February 2012.
The live Bookshelf presentations will take place during the London Book Fair at our V910 stand at 10 am, 12 pm, 2 pm and 4 pm on Monday and Tuesday (April 16th and 17th) and at 10 am, 12 pm, 2 pm on Wednesday (April 18th ).
Please feel invited and join us at the London Book Fair 2012!
For more information, please contact info@ydp.eu.

About Young Digital Planet
Young Digital Planet is one of the world's leading educational eContent publishers and eLearning technology providers with a strong global presence. Since 1990, Young Digital Planet has been at the forefront of new technologies developing a range of educational learning solutions and services that meet evolving needs of customers in the publishing, educational and governmental sectors. Young Digital Planet is part of the Strategic Business Unit Sanoma Learning.
www.ydp.eu