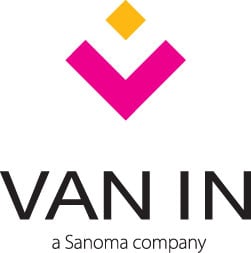 Winfried Mortelmans (1967) has been appointed as Van In's new Managing Director, as of July 1, 2012. Winfried has been active in the 'learning' market for over 13 years. At the moment he is a Business Manager at Kluwer Education. Before that, he worked at Elsevier Training, as an International Marketing & Development Manager. Winfried studied Social Sciences and Business Management.

Winfried will succeed Johan Merlevede, Van In's current MD and Sanoma Learning's CCO. His main challenges will be to develop the business further, from print to digital, from a content publisher to a solutions provider. With projects like Bingel next generation and the Tutoring project, Van In is already taking important steps in that direction.
"I am sure that his expertise and experience, together with his passion for learning, will enable him to successfully lead Van In towards the future.", comments Johan Merlevede.
We warmly welcome Winfried to Sanoma Learning and wish him a lot of success with his new challenges.

Jacques Eijkens
CEO Sanoma Learning

About Van In
Van In is the number one educational publisher in both Flanders and Walloon. Van In develops learning materials aiming at fundamentally improving learning processes. Van In is part of the Strategic Business Unit Sanoma Learning.
www.vanin.be