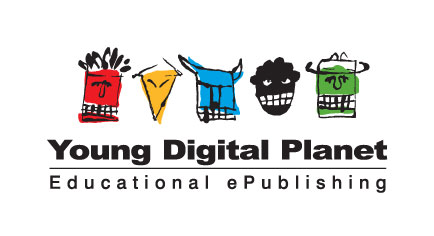 Young Digital Planet is looking forward to the Frankfurt Book Fair - a meeting place for the industry experts - publishers, booksellers, agents and many others. They will be present at stand no E428 in Hall 4.2 from 10 until 14 October.
This edition of the fair is going to be very special for Young Digital Planet because of the world premiere of their new product - mobile Comprehensive Curriculum.
mobile Comprehensive Curriculum is a complete revision course for students who want to refresh and integrate their Science and Maths knowledge. Courses in Geography, Humanities and Business Studies will be available soon. Since it is developed in HTML 5, it is compatible with a wide range of mobile devices including Apple and Android based tablets and smartphones. It can also be used on a PC or Mac.
"To be one hundred percent sure that we would come up with a course that meets our end-users needs, we invited students to participate in focus groups. They helped us to develop an up-to-date, mobile product that is curriculum-based, suitable for Upper Primary and Secondary students and makes learning and revising knowledge easier and more dynamic because it is available anytime and anywhere."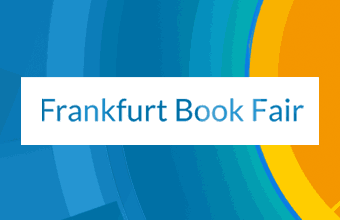 See LIVE presentations at Young Digital Planet stand E428, Hall 4.2

10-13 October, 2012:
9:30 - mobile Comprehensive Curriculum
11:00 - mobile Comprehensive Curriculum
13:00 - Digital Books Solution – Bookshelf
15:00 - mobile Comprehensive Curriculum
17:00 - mobile Comprehensive Curriculum

Take part in the workshops by Jolanta Gałecka, Young Digital Planet's education expert, in Forum Education:
• Comprehensive approach to mobile learning – a professional solution – Wednesday, October 10, at 13:00
• Digital textbooks vs. paper print. Solutions for publishers – Thursday, October 11, at 10:00
Talk to the Young Digital Planet team at the stand and find a perfect solution for you. To set up a meeting, send an e-mail to info@ydp.eu.
Read the interview with Monika Mizerska and and Wojtek Wiśniowski, product managers of mobile Comprehensive Curriculum.
Learn more about Young Digital Planet's mobile Comprehensive Curriculum Primary and Secondary Education.

About Young Digital Planet
Young Digital Planet is one of the world's leading educational eContent publishers and eLearning technology providers with a strong global presence. Since 1990, Young Digital Planet has been at the forefront of new technologies developing a range of educational learning solutions and services that meet evolving needs of customers in the publishing, educational and governmental sectors. Young Digital Planet is part of the Strategic Business Unit Sanoma Learning.
www.ydp.eu

About Sanoma Learning
Sanoma Learning is a leading European provider of learning materials and solutions in print and digital format. We provide solutions that support teachers in their everyday work. These solutions enable personalised learning and increase teacher's efficiency by automating non-essential tasks, which frees up time for actual teaching. Sanoma Learning is part of the Sanoma Group, a strong European media group operating in diverse fields of media in some 20 countries.
www.sanomalearning.com