VIER and VIJF, the Belgian TV channels co-owned by Sanoma through the company De Vijver Media, have increased their market shares in the first weeks after they were completely renewed. As a result, SBS Belgium is the only TV company in Flanders whose combined market share has been growing compared to last year, both in terms of total viewership (age 4+) as well as key audience 'PRP 18-54'.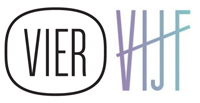 A completely renewed VIER was introduced on September 17th. A new name, a new channel identity, and a completely renewed programming should further improve the channel's position in the Flemish TV landscape. The first results are very promising: not only has VIER grown in reach (+21%, between 17h–24h), it is now for the first time reaching as much viewers as the market leaders (>2 million). Better yet, compared to the competition, VIER is reaching a more feminine and a better educated audience – which is of great interest to advertisers. And more good news: VIER's average viewing time has grown from 36 to 41 minutes compared to last year. As a result, VIER's market share grew to 14.4% (+11%).
The renewal of VIJF started five weeks ago. Perhaps even more promising than the success of VIER is the consistent growth of VIJF. Amidst the highly publicized TV battle in Belgium that was started by the renewal of VIER, the renewed VIJF managed to grow its market share to 6.6% in September (+10%, women aged 20–49). In the first half of October VIJF, which is the biggest women's channel in Flanders, grew even stronger: +18%, to a market share (women aged 20–49) of 6.6%.
SBS Belgium CEO Thierry Tacheny has indicated that he aims to get 40% of all Flemish TV advertising expenditure. The successful start of VIER and VIJF is now bringing this goal within reach: SBS Belgium is attracting 38% of ad expenditure three weeks after the launch of VIER.