SanomaVentures is investing in Peerby, a Dutch startup aiming to change the way people consume durable goods. Peerby is a platform that allows you to borrow or hire stuff from people in your neighbourhood using the internet, your mobile phone and through social media channels. Peerby is capitalising on the trend of 'collaborative consumption', where access to goods is more important than ownership.
Peerby, participated in the RockStart Accelerator program and launched publicly in August 2012, focussing on the Amsterdam region. In September, Peerby was awarded a second place in the prestigious Green Challenge run by Dutch national lottery, the Postcodeloterij. Currently it has started welcoming users from other cities and regions in the Netherlands as well.Daan Weddepohl, founder of Peerby: "Sanoma's investment is going to help us to develop faster and to reach a broader audience. Sanoma Media's expertise and communication channels add a lot of additional value to its financial investment."
Asking around
Peerby uses an innovative demand-driven approach: it does not ask people to put stuff up for rent, like existing peer-to-peer classifieds sites, but instead let users indicate the goods they need and subsequently facilitates asking around in their neighbourhood via email, website and social media. This matching mechanism will become more effective over time when more people start using Peerby. To see how it works, watch the video.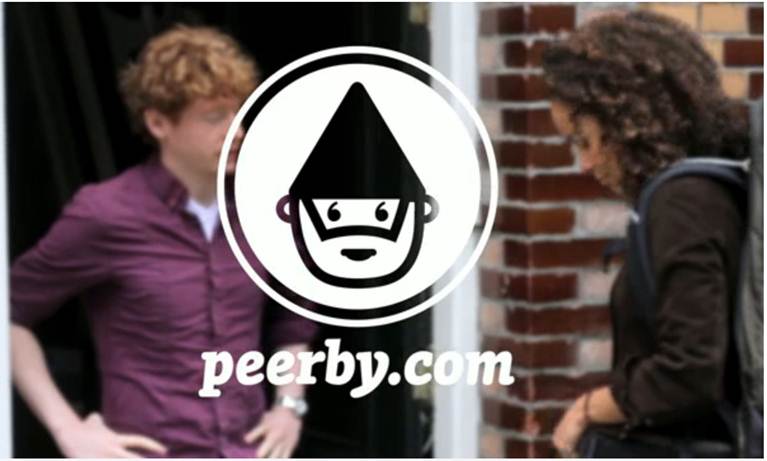 Herman Kienhuis, investment director at Sanoma Media: "I really believe in Peerby's potential; they could create a whole new market for sharing durable goods. By supporting them at this early stage, we hope that we're able to give them a flying start. And Peerby is perfectly compatible with Sanoma's mission to help people with their daily (information) needs, enriching their lives and making them easier"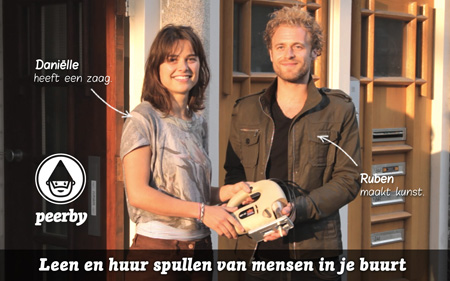 About Peerby
Peerby is about borrowing or hiring stuff from your neighbours. On Peerby.com, you can find stuff by asking round your neighbourhood, which is what makes Peerby one of a kind. It also means that you can get in touch quickly and easily with someone who can help you. That way, Peerby promotes contact between neighbours and it's easy on your wallet. Moreover, seeing as no less than an eighth of all global CO2 emissions are caused by the production and consumption of goods, it is also very sustainable. Peerby was launched by Daan Weddepohl together with Jonas Matser and Eelke Boezeman. Daan completed The Founder Institute programme, after which the Peerby team was selected for Rockstart Accelerator. In September, Peerby won 100,000 euro in the Postcodeloterij Green Challenge. They had previously received a subsidy from the Stichting DOEN foundation.
www.peerby.com
|
twitter.com/peerby
  |
facebook.com/peerby
About SanomaVentures
SanomaVentures started in 2012 as the international venturing initiative of Sanoma Corporation, a leading European media and learning company. Its aim is to support innovative initiatives in digital information, entertainment and education by providing start-ups with capital, media exposure, expertise and access to its professional network. SanomaVentures focuses on early stage investments in start-ups with a working product and a growing customer base in online consumer service, mobile & tablets, video & iTV, online advertising, e-commerce and e-learning. SanomaVentures has offices in Amsterdam and Helsinki.
www.sanomaventures.com
|
twitter.com/sanomaventures