The world's largest men's magazine Men's Health was launched in Bulgaria by Sanoma Bliasak Bulgaria.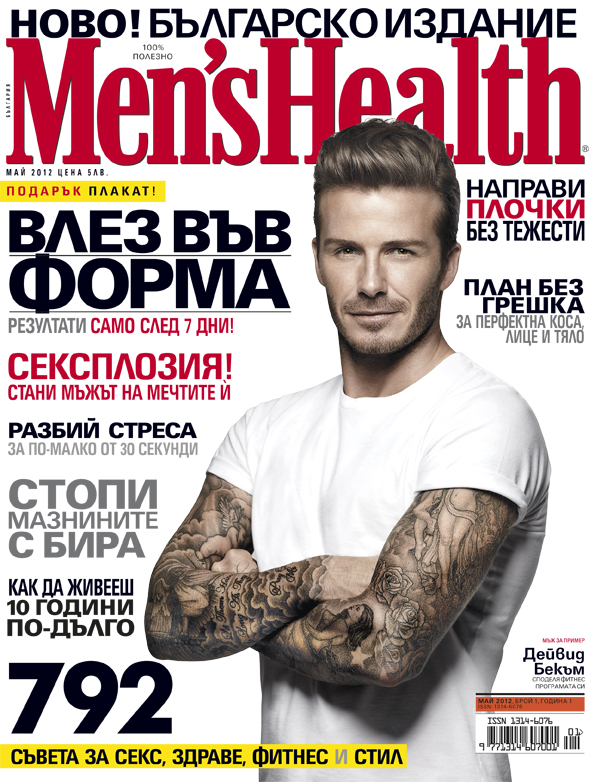 The aim of Men's Health Bulgaria is to be the #1 source of information for and about men. The magazine strives to give its readers the tools they need to make their lives better through indepth reporting, covering everything from fashion and grooming to health and nutrition as well as cutting edge gear, the latest entertainment, timely features and more.
The first issue of the Bulgarian Men's Health was launched at a stylish and glamorous party, held at the famous Bulgarian night club Yalta with the support of the leading Bulgarian men's fashion brand Andrews Fashion Studio. Among the guests were the biggest television and movie stars, pop singers and top models of the country.
Men's Health Bulgaria has a print run of 15,000 copies and will be spread all over Bulgaria. The price of the magazine is 5 BGN (2.5 euro). Men's Health is a Sanoma Bliasak Bulgaria publication, licensed from Rodale Inc.
About Sanoma Bliasak Bulgaria:Sanoma Bliasak Bulgaria is a business of Sanoma Media Russia & CEE (SMRCEE). SMRCEE (www.sanomamedia-russiacee.com) is part of Sanoma and responsible for the activities of Sanoma's Media in Central, East and South East Europe. It has leading market positions in Bulgaria, Hungary, Romania and Russia. Sanoma is a strong European media group operating in diverse fields of media in over 20 countries.

For more information, please contact (not for publication):
Vladimir Konstantinov, Editor-in-Chiefv.konstantinov@sanomabliasak.bg