Following tradition, NTK started the school year with their 14th School Year Opening Conference. More than 1000 teachers attended this highly acknowledged professional event from all over Hungary.
Visitors could follow presentations about the new educational policy and participate in a number of programs on issues such as logics of emotions; values and dangers of the pedagogical career; national and frame curricula in the education of ethnic groups; or the future of the digital world (what is coming after the click-age?). NTK's revolutionary new education tool – "Lapot kérünk" (Ask for card) which aims to develop mathematical skills was also presented during the day.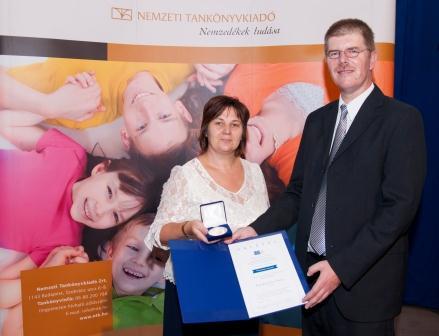 At the conference the award of the Central-European Teacher Academy Association was presented. The aim of the award, whose premium supporter is NTK, is to attract attention to the educational role models and to give the teacher careers the acknowledgement it deserves. This year the award was given to a secondary education teacher for her contribution to fostering the international contacts of students.
You can watch a short video from the conference here.
For more information please contact Szilvia Burka, Marketing Manager at NTK.

About Nemzeti Tankönyvkiadó Zrt. (NTK)
NTK is the market leader on the local textbook publishing market in Hungary. NTK is the only publisher that provides learning systems for all ages in all types of schools, in all parts of the country. NTK produces textbooks as well as teacher handouts, workbooks, e-products and various other learning tools and services. NTK is part of the Strategic Business Unit Sanoma Learning.
www.ntk.hu