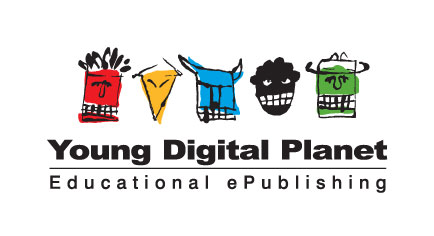 What is mobile learning and what impact on teaching has it got?
Read this introduction to learning through mobile devices by Olga Nerc from Young Digital Planet's marketing department.
The widespread use of mobile devices enables a long-awaited dream: learning on the go – at any place, at any time. You are no longer tied to particular locations – you can do your homework while drinking espresso in your favourite cafe, test your English while travelling, get ready for your science class while waiting for an appointment with your dentist.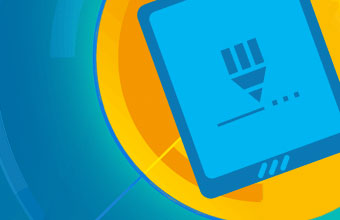 For some people mobile learning is a way of acquiring knowledge with the help of educational applications designed for mobile devices such as tablets and smartphones. In the opinion of others it is the ability to use portable devices for educational purposes.No matter which of the definitions you have in mind, one thing is certain: learners who harness the power of these tools can be more productive and have access to learning resources when and where they need them.Mobile learning is known by many different names, such as mLearning,  uLearning, personalized learning, learning while mobile, ubiquitous learning, anytime/anywhere learning, on-the-go learning and handheld learning. No matter what you call it, mobile learning is an invaluable tool accomplishing recent trends in education such as personalised learning, project-based learning or collaborative learning.
Personalised learning
With a variety of tools and resources available, mobile learning provides increased options for the personalisation of learning. It enhances the shift from pure instructor-centred teaching to learner-centred education.Mobile learning in classrooms often consists in students working interdependently, in groups, or individually to solve problems, to work on projects, to meet individual needs and to allow for student voice and choice. With access to so much content anytime and anywhere, there are plenty of opportunities for formal and informal learning, both inside and outside the classroom and educational apps allow students to learn at their own pace, suggest individualised learning paths and point out their strengths and weaknesses.Mobile learning with cloud computing is even easier. Downloading memory-consuming programs is no longer required. You have access to the application anytime you want, regardless of the number of participants and all the annotations made on a tablet application are synchronised and immediately visible when you open your desktop computer or your mobile phone.
Collaborative learning
Portable devices allow learners to be part of the collaborative learning, too. They can communicate, connect, discuss various issues and be creative using the tools that are ready at hand. Here are some examples:•    Students can create educational resources such as video, audio, pictures, presentations, charts, all by themselves, using their mobile phones and then upload resources they have created to the school website for classmates to learn from.•    Logging to communicators such as Skype, students can connect and discuss issues regarding their school assignments while being away from school.•    During classes a group of students can work on a common project that they access from their handheld computers at home.
Project-based learning
Handhelds can play a big part in project-based learning. Project-based learning can be described as "a dynamic approach to teaching in which students explore real-world problems and challenges, simultaneously developing cross-curriculum skills while working in small collaborative groups". Using handheld technology not only additionally motivates students because they can use state-of-the-art tools in the classroom, but also allows students' voice and choice. Portable devices can play a role in the projects planning, research/investigation and presentation.
Conclusions
Mobile learning not only follows educational trends but also brings many more benefits, such as:  the facilitation of education, a possibility of direct communication between teachers and students, catering for unique students requirements in a personalised way and  an opportunity to follow real-time conferences and webinars to interact with professionals right from their homes or classrooms. It also helps to overcome the problems of distance and expenditure and provides instant access to information.Understanding these current educational trends and benefits of mobile learning Young Digital Planet has prepared  two brand new applications:
mobile Comprehensive Curriculum
and
mSkills English
. We encourage you to find out more about these ready- to- use solutions that meet the needs of modern educational publishing.Mobile learning? – go for it with us!For more information, please contact
info@ydp.eu
.
About Young Digital PlanetYoung Digital Planet is one of the world's leading educational eContent publishers and eLearning technology providers with a strong global presence. Since 1990, Young Digital Planet has been at the forefront of new technologies developing a range of educational learning solutions and services that meet evolving needs of customers in the publishing, educational and governmental sectors. Young Digital Planet is part of the Strategic Business Unit Sanoma Learning.www.ydp.euAbout Sanoma Learning Sanoma Learning is a leading European provider of learning materials and solutions in print and digital format. We provide solutions that support teachers in their everyday work. These solutions enable personalised learning and increase teacher's efficiency by automating non-essential tasks, which frees up time for actual teaching. Sanoma Learning is part of the Sanoma Group, a strong European media group operating in diverse fields of media in some 20 countries. www.sanomalearning.com