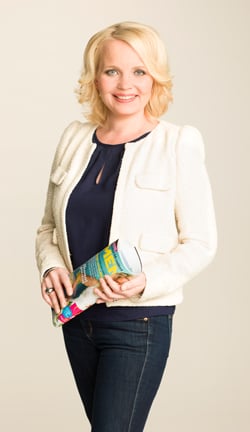 Johanna Lahti (40) has been appointed Editor-in-Chief of Finland's largest women's weekly magazine, Me Naiset, as of 23 July. She is currently the magazine's Managing Editor.
Johanna Lahti has been Managing Editor at
Me Naiset
since 2011. Earlier in her career, she worked for 13 years at Finland's second-largest newspaper,
Ilta-Sanomat
, in a number of positions, including head of the paper's entertainment desk, weekend supplement, and TV supplement, and as news manager at the entertainment desk, editorial secretary for the TV supplement, as the paper's London correspondent and as a foreign correspondent. Johanna Lahti holds an M.A. from the University of Tampere.
Marjo Vuorinen
, who has been Editor-in-Chief of
Me Naiset
since 2010, will take over as Managing Editor of
Gloria
at the beginning of next year."Marjo Vuorinen has done a really great job in strengthening the position of Me Naiset as Finland's largest women's weekly," says
Riitta Pollari,
Sanoma Magazines' Publisher, Magazines. "Johanna Lahti played a major role in the title's revamp at the turn of the year, and her extensive experience in the world of multichannel newspaper journalism will be a great asset as we make Me Naiset an even more integral part of the everyday life of Finnish women.""As Editor-in-Chief, I want to make
Me Naiset
an even more exciting, attractive, and dynamic brand, both in print and online," says Johanna Lahti. "Creating content for a wide readership is very positive challenge and calls for continuously analysing where you are today and making the right moves to ensure that you are where you want to be tomorrow. Our readers are smart and they expect a varied range of content, imaginative visuals, and a fresh overall approach."
Me Naiset is Finland's largest women's weekly and full of touching stories, humour, the latest trends, true-to-life experiences, and fresh takes on life. Me Naiset has 415,000 readers (NRS Reader 2011) and a circulation of 146,248 (FABC 2011), and is part of the portfolio of Finland's leading magazine publisher, Sanoma Magazines Finland.