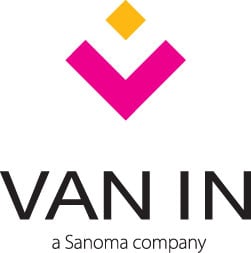 Every year Van Dale Publishers* holds a contest for 'The Word of the Year'. From November 29 until December 19, the public voted on the ten nominated words for the Word of the Year 2011. They could also vote on the nominated words in five categories (youth language, lifestyle, sports/entertainment, economics and politics).
The last few weeks there have been a lot of discussions on internet sites, weblogs, Twitter, Facebook and in radio-and tv-programmes about the nominated words. Around 16,000 people voted and determined the winner in each category.

In the category youth language bingelen came in second with 28% of the votes!
The meaning of bingelen is described as: homework via the internet (of primary school pupils).
Van In, congratulations on winning the silver medal.
* Van Dale Publishers is the leading publisher of dictionaries in Belgium and the Netherlands.

About Van In
Van In is the number one educational publisher in both Flanders and Walloon. Van In develops learning materials aiming at fundamentally improving learning processes. Van In is part of the Strategic Business Unit Sanoma Learning.
www.vanin.be