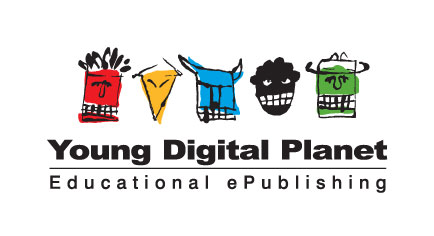 One of the world leaders in complete eContent and software solutions for the educational sector, Young Digital Planet is now targeting the social networks market. Over 30,000 teaching and learning objects for sciences, mathematics, biology, physics and chemistry will be available in myeverCLASS – the first-ever e-learning content platform on Facebook.
"Today's schools cater to the Facebook Generation that has significantly different habits of interacting and learning than the representatives of Generation X or Generation Y once had. The interactive content offered in our applications is in direct response to the needs of today's children, because they offer a lot of visual content and tests with immediate answers. Interacting with this content in the familiar Facebook environment will make the learning process effortless," said Katarzyna Derenda, the Managing Director of Young Digital Planet, International Operations.
According to the Managing Director of Young Digital Planet, the interactive content is particularly helpful in engaging pupils in the learning process; the knowledge is acquired faster and with deeper involvement. The initial research indicates that the content provided by Young Digital Planet also leads to higher school grades.

myeverCLASS is a e-learning platform developed by Eruditus, a company specializing in web content solutions. According to the CEO, Mantas Ratomskis, this e-learning solution stems from the fact that people tend to spend an increasing amount of time on social networks. Once a hotspot for communication, exchange of information and entertainment, Facebook has the potential to become a valuable source of education and self-improvement, he believes.
"myeverCLASS is about offering everyone an opportunity to learn and develop from any place on Earth. What makes this platform exceptional is the access to a wealth of unique learning content from Young Digital Planet. At the same time, we made it as ergonomic and easy-to-use as possible", said Mr Ratomskis.
Eruditus solutions are aimed at maximizing student involvement in the learning process. With myeverCLASS, they can set up their private virtual groups and chat about the study content by raising questions, providing examples and sharing relevant links. myeverCLASS integrates all of these functions under one platform umbrella.
myeverCLASS is available to all Facebook users, whereas the premium educational material from Young Digital Planet will be available solely in the United Kingdom and Poland. "We shall gradually increase the number of countries where exclusive premium content is available and expect to attract no less than 2 million users worldwide by the end of 2011," Mantas Ratomskis from Eruditus predicted.
The majority of myeverCLASS functions are free. However, access to the exclusive interactive content provided by Young Digital Planet will be available at a £4 monthly fee in the United Kingdom and 6 zloty in Poland.
The launch of myeverCLASS is expected to take place in September, 2011 and www.myeverclass.com is already open for registration. Every registered user will earn one or more days of free subscription to premium content of myeverCLASS. Also, users are encouraged to invite their friends to try it out – each successful recommendation will be rewarded with free days of subscription.
Information for journalists and bloggers: if you want to be the first to try out myeverCLASS functions and benefits, just drop us an e-mail (gytis@e-ruditus.com).

About Young Digital Planet
Young Digital Planet SA is one of world leaders in complete e-Content and software solutions for the educational sector. For more than 20 years it has pioneered new technologies and developed educational learning solutions for a wide range of international customers, including Ministries of Education and leading publishers from around the world. Since 1999, YDP has been a part of the Sanoma Group, a strong European media group operating in diverse fields of media in over 20 countries. Together with such established names as Malmberg in the Netherlands, WSOYpro in Finland, Nowa Era in Poland and others, YDP is part of the Sanoma Learning & Literature Division.
Learn more at www.ydp.eu/about

About Eruditus
Eruditus is the developer of myeverCLASS – the first-ever e-learning and digital educational content distribution platform on Facebook. Using the most useful learning tools, we add social layer and game dynamics to an amazing interactive content. Our vision is to become the world's largest distributor of electronic content for social networks. Eruditus Ltd. has attracted investments from Lithuanian venture capital fund "Verslo angelų fondas I", the country's largest publishing house "AL Holdingas" and private investors.
For more information:

Katarzyna Derenda
Managing Director
+48587682200

Mantas Ratomskis
Eruditus, CEO
+370-655-62571