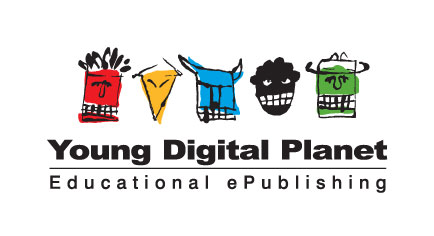 Young Digital Planet is excited to announce the launch of their newly designed Web site, which went live on Monday 12th September 2011 and is located at http://www.ydp.eu/.
The site's homepage welcomes visitors with bold colours, a clean uncluttered design, and moving images with featured content focused on our mission to provide our clients with most accurate product information, strengthen partner relations and share our knowledge and expertise in the field of education and technology.
The new site is divided into three main sections: SOLUTIONS, CUSTOMERS and RESOURCES. By moving to a more client-centric layout, we allow visitors to access information based on their own choice rather than sift through everything to decide what is of interest to them.
Our current and prospective clients will find detailed information about the products and services we offer in the SOLUTIONS section. The CUSTOMERS area will give information on who we work with and shows the vast number of projects we participate in as well as different approaches depending on the market.
The website will feature new types of rich content, inspired by our experience, gathered materials and a great team of people working at Young Digital Planet. You will find this content in the RESOURCES section in the form of articles, case studies, videos and presentations.
The website will be updated on a regular basis, with news of events, product launches and new content. We will be encouraging our clients to contact us through the website and sign up for our newsletter, the first issue of which will be released at the end of October. As this functionality shall be available within the next two weeks, please keep visiting the website.
Help us promote our new website in your social networks by clicking Facebook "Like" and Google "+1" icon displayed on the footer of the homepage.
If you experience any problems using the new website or if you have any suggestions, please contact us at marketing@ydp.eu.

Marketing Department Team
International Operations
Young Digital Planet