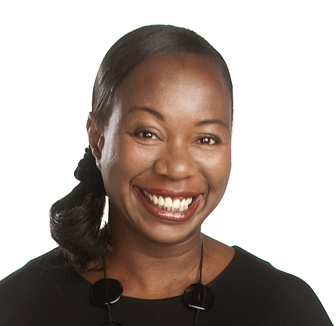 Jackie Cuthbert, 44, starts as Chief Human Resources Officer (CHRO) of Sanoma and a member of Sanoma's Executive Management Group as of 1 July 2011. In her position Cuthbert has overall responsibility for providing leadership on the wide range of Human Resource activities in all Sanoma countries including talent management, employer branding, performance management as well as culture transformation and corporate positioning.
Jackie Cuthbert has graduated from the University of Greenwich in London with a BA (Honours) in business studies and German. After living in the Netherlands for a decade, she has good knowledge of Dutch.
Before joining Sanoma, Cuthbert served Royal DSM N.V. in the Netherlands and held a number of positions, including Senior Vice President, Global Culture Change, Vice President Organization Effectiveness and Chief Learning Officer. Prior to that, she worked in several executive HRM positions for Sainsbury's Plc, Unisys Corporation and Credit Suisse First Boston in the UK and USA.
So, why Sanoma?
"The possibility to work in the media industry attracted me," Cuthbert says. "I was intrigued by the chance to work with a set of Nordic and Central Eastern European cultures that were not familiar to me before. Also, Sanoma seemed to be a company with a high level of ambition. All that made me grab the chance."
Transforming the culture
"I'm very excited about the opportunities this position presents, given the current dynamics in the media world. Sanoma employs thousands of creative minds, and I'm very excited and energised to engage with them, as we embark on a new chapter in Sanoma, together," Cuthbert says.
"My first impression of Sanoma is positive. We have passionate people filled with contagious energy. People are proud of the quality content they create."
First things on Cuthbert's to do list include assessing Sanoma's organisational readiness.
"I want to start creating clear career paths and increasing the transparency of the operations. I want to create a culture of open dialogue," Cuthbert says. "Sanoma wants to grow and the role of HR is critical in that. The trick is now to find out how to get the best out of people and to develop their capacities."
Communications always play an important, even critical, role in transformation processes.
"We need to adapt a new type of mindset and behaviour," Cuthbert stresses. "My job is to pick the best of the bunch and to make use of best practices. Sharing and collaboration are vital."
Sources of inspiration
In her free time Amsterdam based Cuthbert enjoys travelling, and even has a second home in sunny Portugal. Cooking, especially Jamaican kitchen, is one of her relaxing pastimes. Cuthbert says she's glad that her career has brought her to experience so many different cuisines, now even the Finnish one.