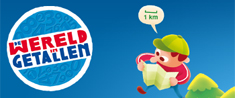 Recently Malmberg received the definitive number of introductions in 2011. These numbers were especially favourable for the subject arithmetic.
This year, as much as 20% of the schools has purchased a new arithmetic method and 70% of these schools choose one of the two Malmberg methods. This increases our market share by as much as 14%. 'De wereld in getallen' (The world in numbers) accounts for half of this.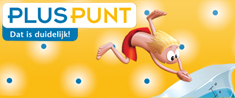 "The work on the latest editions of 'De wereld in getallen' and 'Pluspunt' started about 10 years ago. Many people have worked extremely hard to make this success possible; a success I didn't dare dream of 10 years ago!", says Else Simons, Publishing Manager.
For more information, please contact Else Simons, Publishing Manager at Malmberg.

About Malmberg
Malmberg is a well-known and leading educational publisher in the Netherlands. Malmberg publishes mixed media learning systems, educational tools and services for teachers for the Dutch market on primary, secondary and vocational schools. Malmberg is part of the Strategic Business Unit Sanoma Learning.