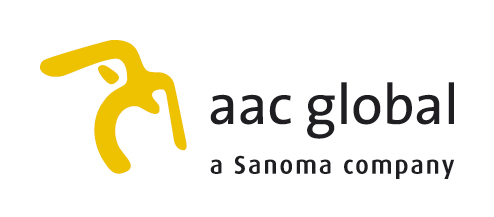 AAC Global, the leading supplier of globalization services in the Nordic markets, today announced it has joined the SAP PartnerEdge program as an SAP language service partner. To achieve this partner status, AAC was measured on its quality, efficiency and reliability as a provider of language services in the field of software localization. As a member of the SAP PartnerEdge program, AAC is now able to offer language related services to other SAP customers and partners.
Commenting on the significance of the partnership, TanjaPiipponen, Key Account Manager for AAC Global remarks, "Language issues are increasingly important for both SAP and its customers and our long-standing relationship with SAP as a supplier of language services was an excellent basis for achieving this partner status. In fact this was one of the key drivers behind the creation of a specific partner category for language services!"
"This represents a huge vote of confidence in our services and now also provides us with a unique opportunity to market these services to other SAP customers through SAP EcoHub. We're considered a reliable partner able to manage large volume translation projects with tight schedules!"
According to SAP, both AAC Finland and Sweden are strong and mature suppliers to SAP, and passed their audit very well.
"We expect that as an SAP services partner, we will further strengthen our position in the language services market," forecasts HarriPalviainen, CEO of AAC Global. "We've built a solid relationship with an important customer and as a result have been awarded new opportunities to create business through their SAP EcoHub marketplace."
SAP EcoHub makes it easier for customers to discover, evaluate, and buy relevant SAP and partner services and solutions - such as AAC's translation services - that work best for their installation of SAP solutions.
According to Palviainen: "SAP EcoHub gives AAC direct access to an interesting and very active business ecosystem, which is host to thousands of other SAP partner companies and customers. It allows us to effectively showcase all our services, such as translation terminology, multilingual documentation projects, software localization and other language quality and consultation services, which can help SAP customers in international SAP implementation programs. Our offering is uniquely positioned to support business critical projects and processes for customers both locally and internationally."

For more information, please contact:
TanjaPiipponen, Key Account Manager, AAC Global
HarriPalviainen, CEO, AAC Global
AAC Global is the leading provider of globalization services in the Nordic markets. We actively support our customers in their competence and communication challenges in multilingual and global business environments. Our comprehensive portfolio of globalization services include translation, localization, terminology management, documentation services as well as training in languages, communication and international management skills. www.aacglobal.com