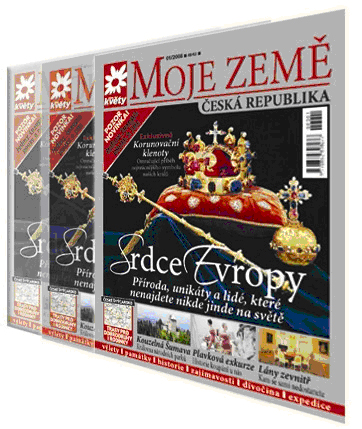 Sanoma Magazines Praha has launched Moje Zeme ('My Country'), a glossy magazine with a bimonthly frequency. This one-of-a-kind magazine promotes the exceptional beauty and unique traditions of the Czech Republic.
"Moje Zeme is completely about, by, and for Czech people. In an increasingly confusing world it could even be considered as Czech's answer to globalization and unification, though we avoid to put attention to the political connotation this might have," says Editor-in-Chief Pavel Traub, who formed a new team of top freelance contributors especially for this purpose.
Trips and travel, history and memories, nature and wildlife, arts and culture, popular science as well as Czech mysteries and curiosities are the main ingredients of the magazine – packed in modern graphic design including big format pictures, guides and maps.
Sanoma Magazines Praha is part of Sanoma Magazines International, a business of Sanoma Magazines, one of the market leading consumer magazine publishers in Europe. Sanoma Magazines is part of SanomaWSOY, a strong European media group operating in diverse fields of media in more than twenty European countries.