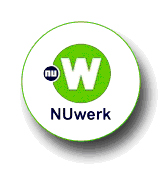 News site NU.nl has launched a new job site: NUwerk.nl. The website only displays vacancies where jobseekers can apply directly to employers, without mediation from recruitment agencies.
In addition to a large and up-to-date datebase of vacancies from secondary professional education up to university level, NUwerk.nl offers a host of smart tools. Through the so-called 'Make me move' tool for instance, visitors can indicate for what remuneration or secondary labour conditions they might consider transfering to another job. This tool leaves the job hunting to selected recruitment agencies. They will start working to place people in search of employment at the desired conditions.
Next to an overview of current vacancies NUwerk.nl also offers a large database with company profiles. This way potential employees might get a good impression whether a certain company will match their preference regarding activities, culture and professional development.
"NUwerk.nl offers both job seekers and employers an attractive platform to come together. NU.nl is the most popular news site in the Netherlands, that is mostly visited at daytime. This makes it the perfect place for employers to present their vacancies. You will not only reach active jobseekers, but also numerous professionals who visit NU.nl and are challenged to apply when reading an exciting job ad," Joris van Lierop, Publisher of NU.nl says.
ilse media is active since 1995 and has grown into the biggest internet publisher of the Netherlands. ilse media is part of Sanoma Magazines.