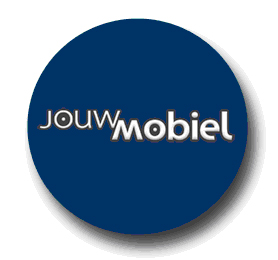 On 1 August 2008 Sanoma Men's Magazines and Creative Phone Works launch JouwMobiel (YourMobile). JouwMobiel is a new website (www.jouwmobiel.nl) where everybody will be able to find the perfect mobile phone simply and quickly, a mobile phone that fits an individual consumer's wishes best.
JouwMobiel, which closely cooperates with Kieskeurig from Sanoma Uitgevers subsidiary ilse media, wants to become the best Dutch mobile phone site. Next to the latest user experiences from consumers, JouwMobiel offers reviews from independent experts. Those experts will keep visitors up-to-date with the latest mobile phone news.
JouwMobiel is a valuable addition to Sanoma Men's Magazines business portfolio that helps serve the existing target audience better and extends the company's online reach. "The mobile phone market grows explosively with more actors all the time. This creates an increased need for independent information about mobile devices. JouwMobiel offers this information and helps consumers in their decision-making. The website fits our mission to provide Dutch men with lifestyle information perfectly," comments Simone Klippel, marketing manager Digital Media at Sanoma Men's Magazines.
"With the profound product database of Kieskeurig and the knowledge of Creative Phone Works we are certain to create impact," expects Marc Rutten, chief editor of JouwMobiel and director and owner of Creative Phone Works. "Unique and accurate content is essential in building a high-quality website. We will not only use the Kieskeurig feed, but we will also manage it. That allows us to always offer the right information at our own site, at Kieskeurig, and also at a large number of websites of leading online stores."
Product information is an important aspect of the website. "At JouwMobiel you can always find the information that you are looking for before buying a new mobile phone. The site offers the pleasant experience that you can make the best choice quickly, simply and responsibly," continues Marc Rutten. JouwMobiel sees customers as its main pillar. Next to product information the website will pay a lot of attention to life style aspects of mobile devices as well.
ilse media is part of Sanoma Magazines, the magazine publishing division of the SanomaWSOY Group.